Built in 1892 on Lago di Garda by the Feltrinelli's, and briefly occupied by Mussolini, the Villa and its outbuildings were transformed by Robert Burns into a world class hotel.  The design was completed in 2001, and BAMO oversaw everything visible by the guest, including 21 guestrooms, common areas, foyer, salon, dining room, bar, wine cellar and outdoor dining terrace. The result is one of BAMO's richest and most rewarding designs, and one of the finest small hotels in the world.
In the words of Pamela Babey, "We created this hotel as if it were a grand residence, not a hotel.  We planned it as an opulent family house, adding the highest level of detail.  As designers, we oversaw every aspect and spent months on-site, supervising the remodel and selecting all paint colors, fabrics, accessories, art, wood finishes, plaster, and fixtures, down to the last faucet and window latch."
Perhaps most importantly, the experience left us all wanting to do it again.
Which is why when the client approached BAMO to refresh the hotel, we didn't hesitate. In May 2014, Pamela Babey and Steve Henry spent a week at the Grand Hotel a Villa Feltrinelli, working room by room to assess the renovation requirements. The Villa remains one of our most prolific projects, and it is a delightful challenge for the team to return and evaluate our own work.
And it's certainly not a bad place to set up shop for the week!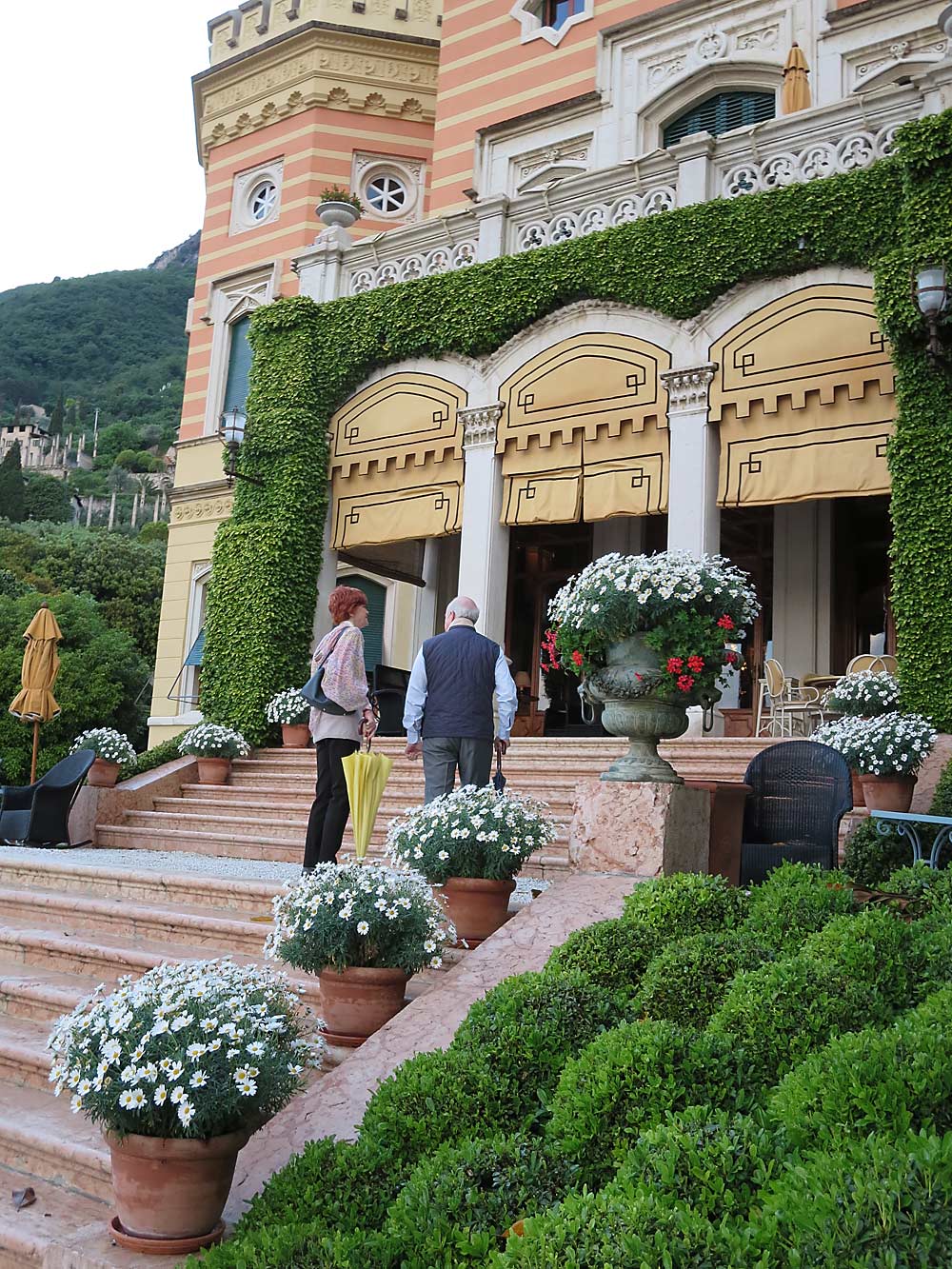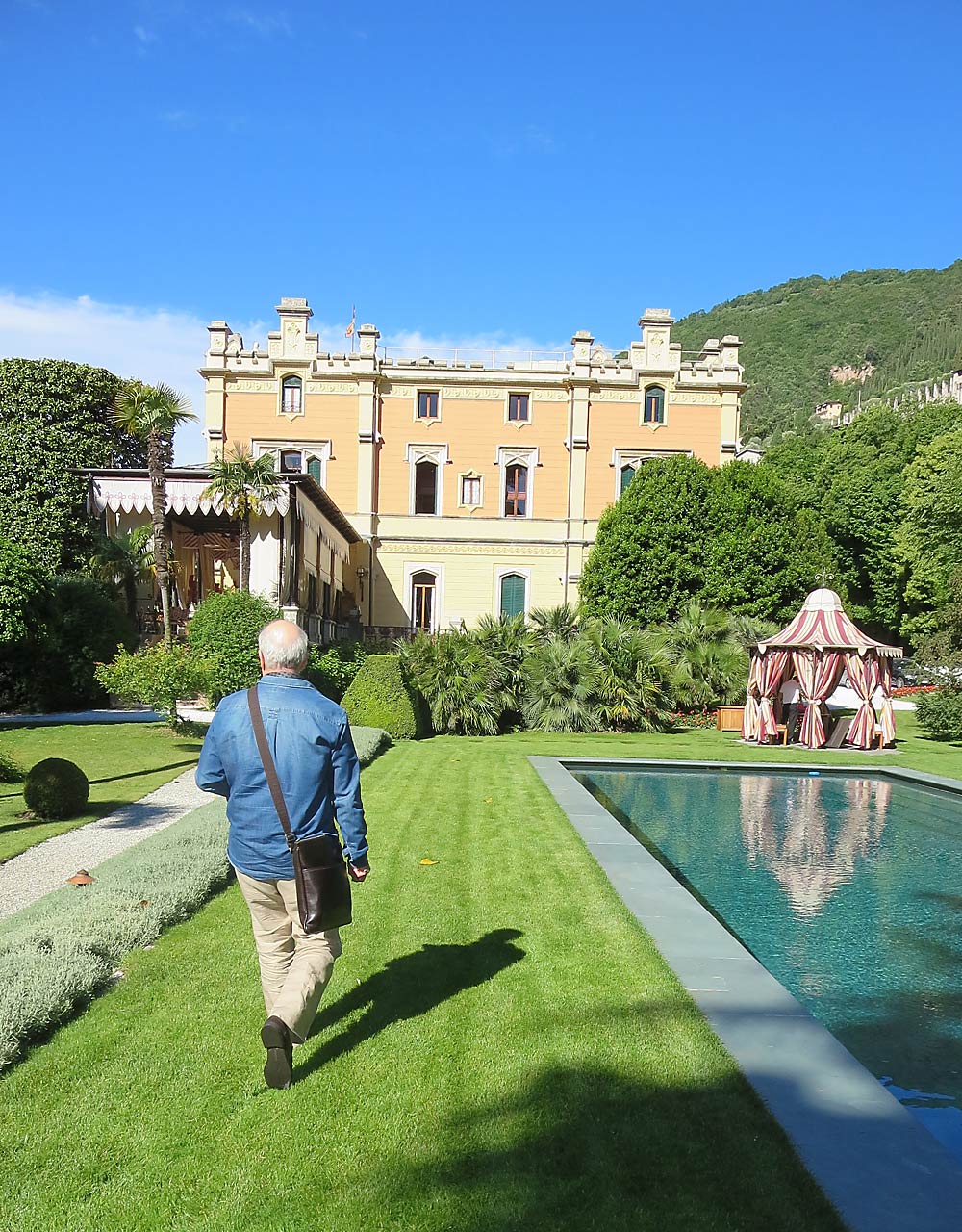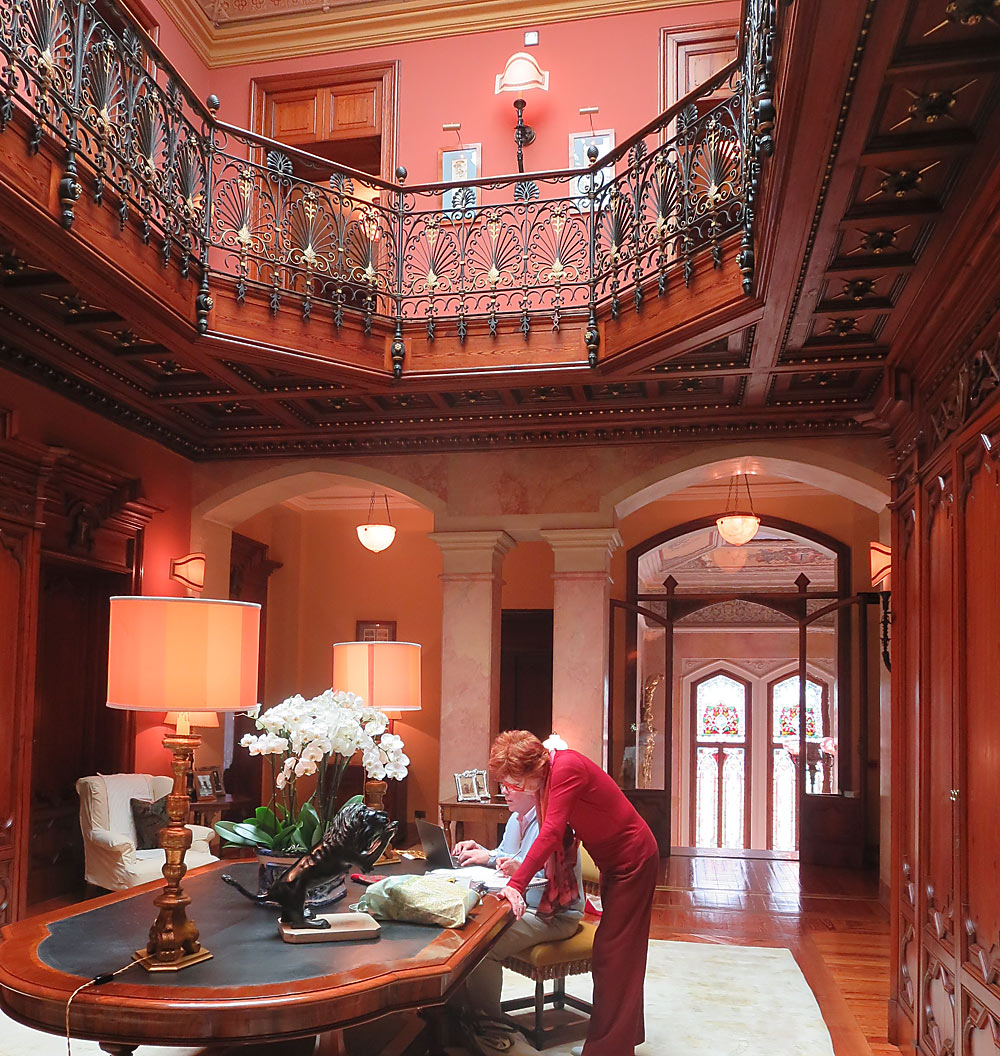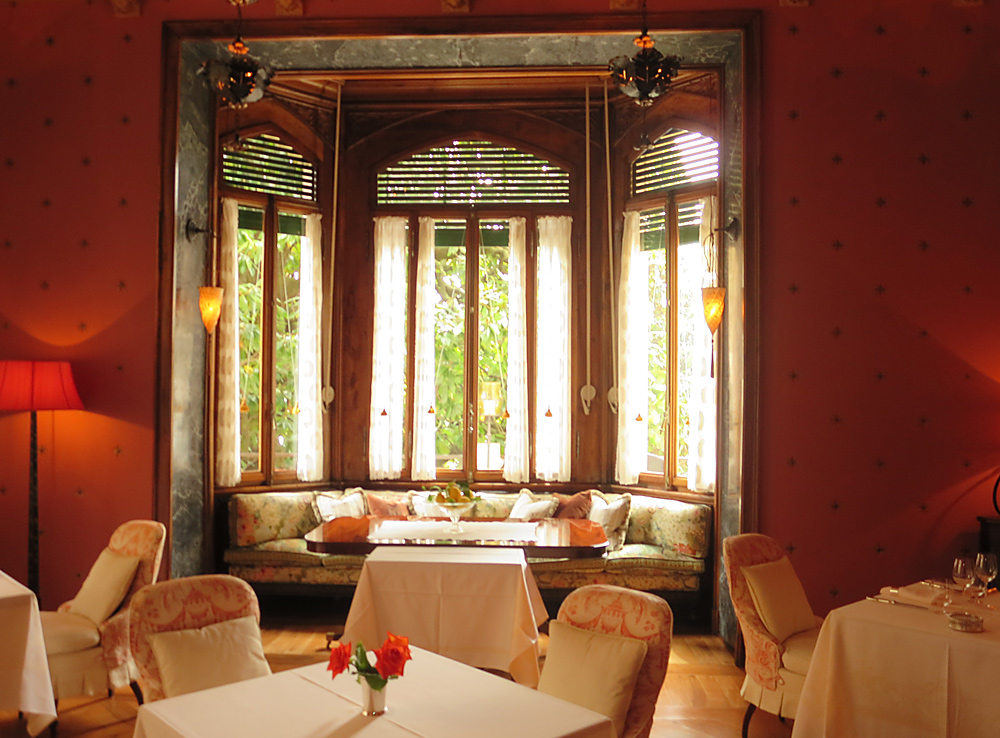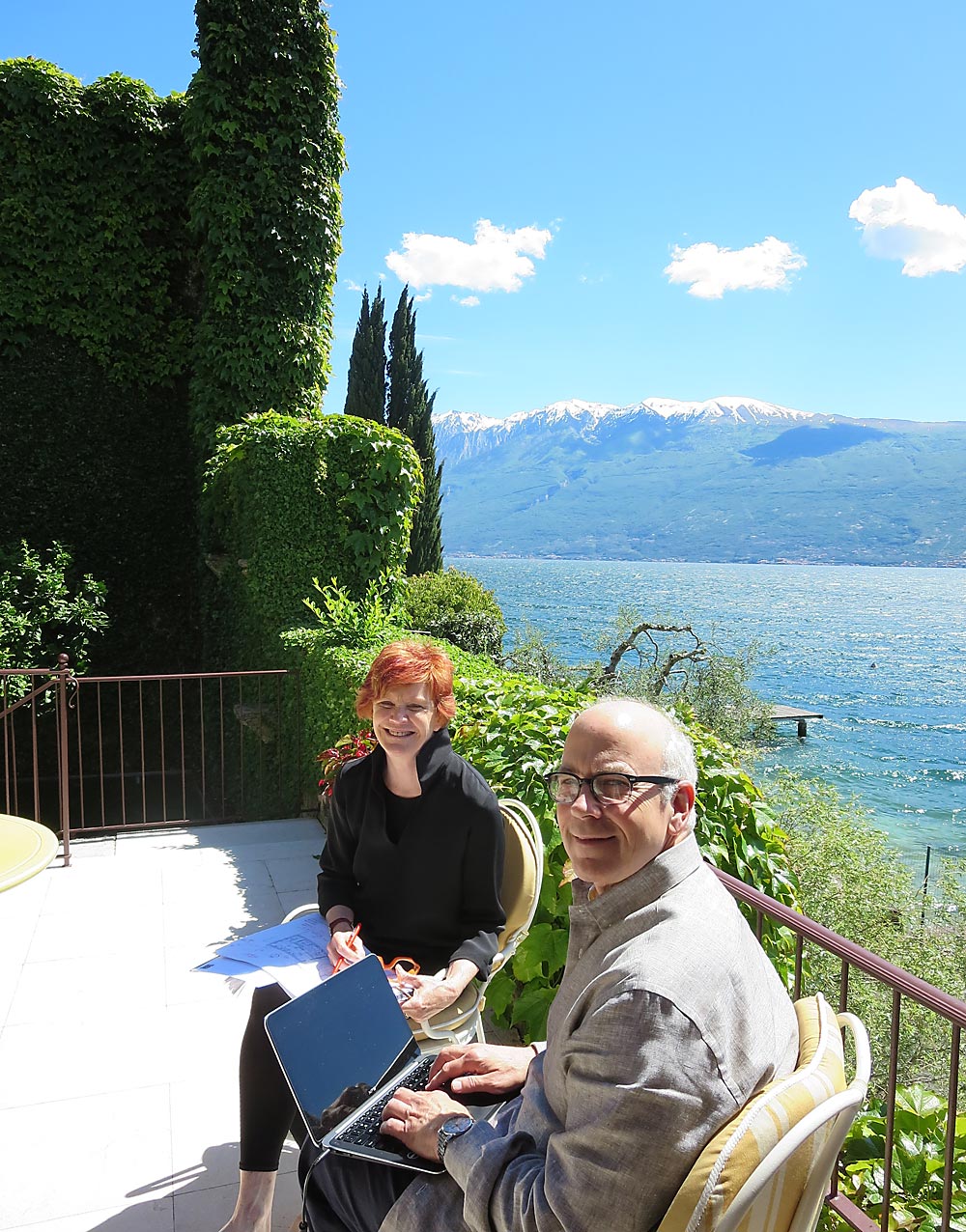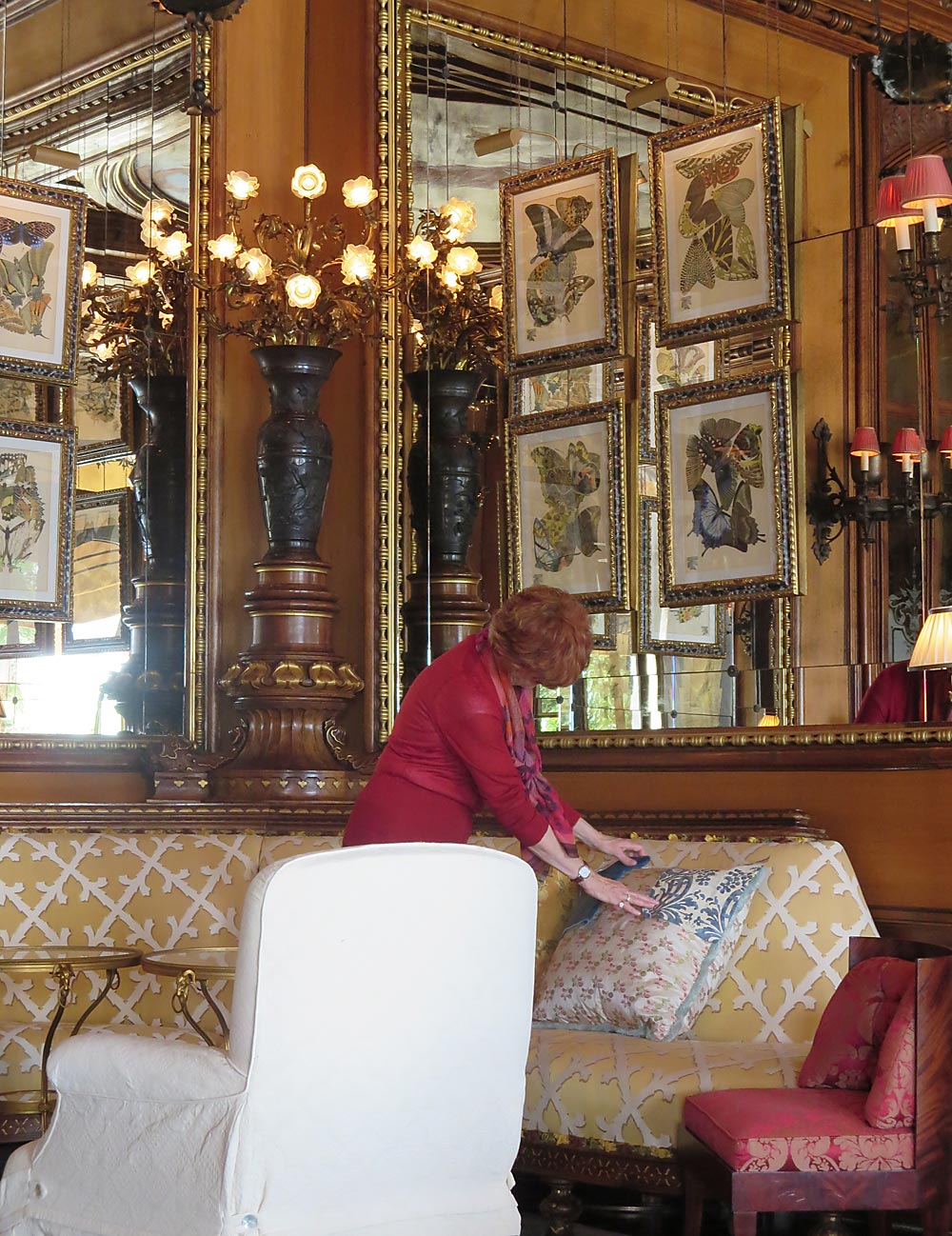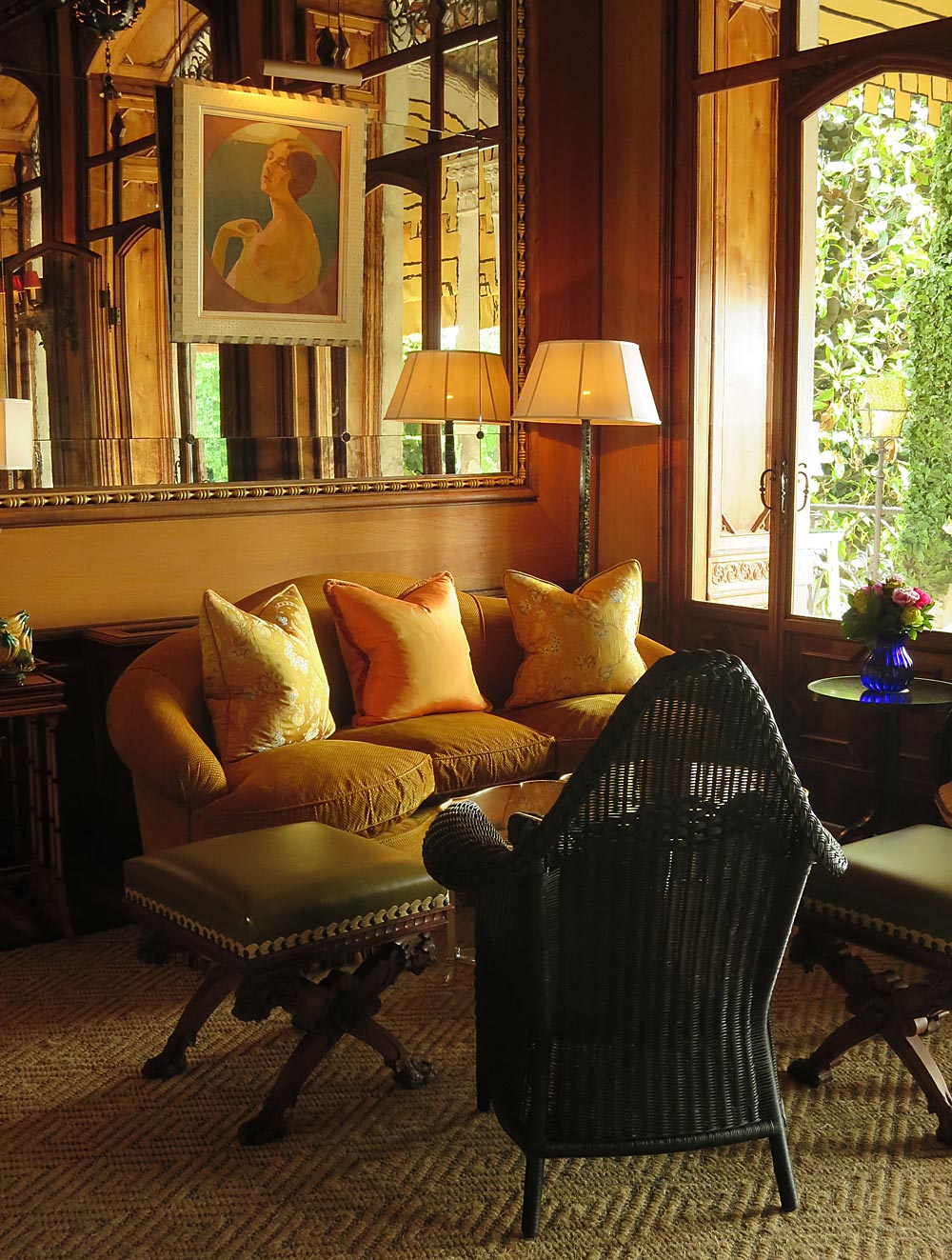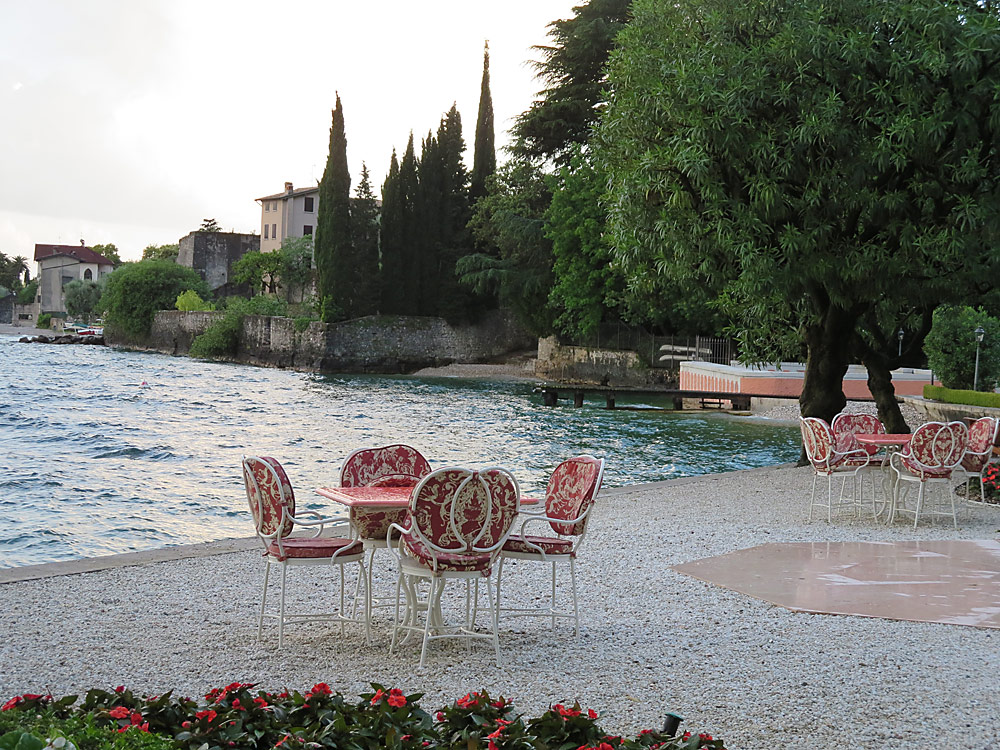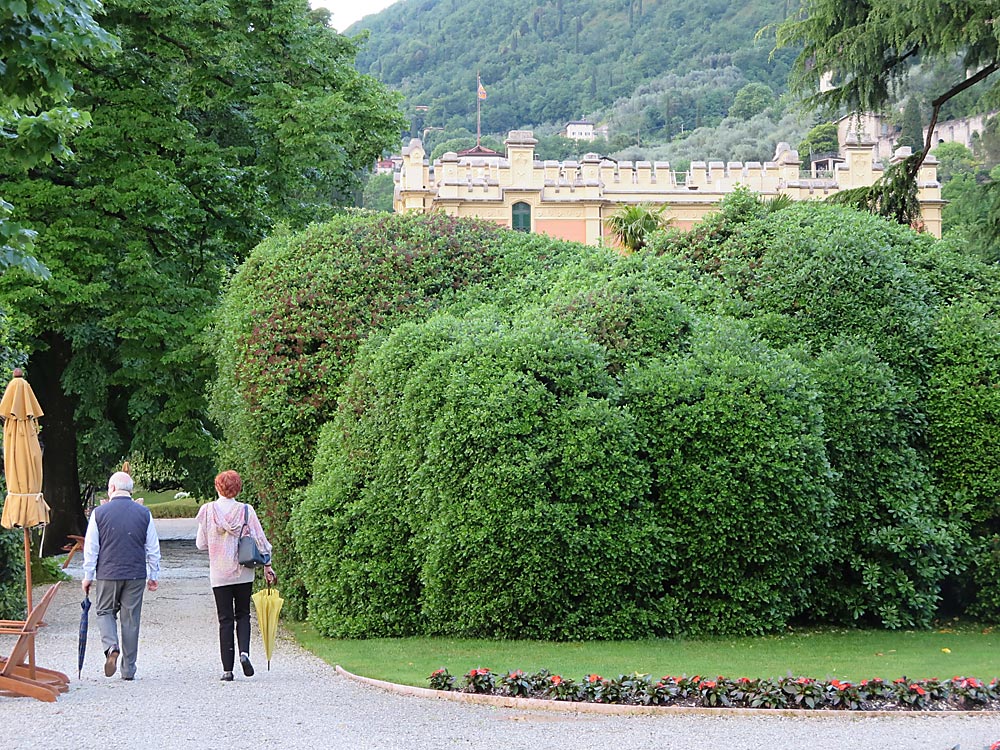 For more information about our original designs of the Villa, please see our project detail page.