Designing beautiful and successful restaurants and bars is nothing new for BAMO.  Think Madera and The Library at Rosewood Sand Hill and Beach Tree at Four Seasons Resort Hualalai.  However, resting on our design achievements isn't our style.  We find pleasure in pushing ourselves and pushing the envelope.
With that in mind, we've brought on new, specialized talent in the area of food and beverage design.  Their portfolios dazzle and their personalities shine.  They earned their restaurant design chops at firms like Puccini and EDG.  They possess experience in a breadth of fields including architecture, interiors, industrial manufacturing, movie set design, graphics, fine art, and construction management.  They approach design from both a business and design perspective, setting strategy and creating concepts that both wow and work.
Allow us to introduce you.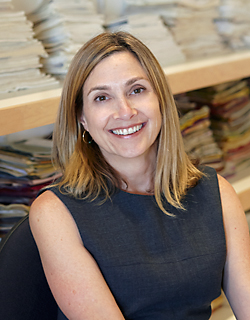 Catharine Tarver's award-winning interiors portfolio runs the gamut from restaurants to set design, hotels to executive offices.  Her work spans the globe and includes Elena Restaurant and Pony Line Bar in Buenos Aires, Farmstead Restaurant in St. Helena, and Straits Restaurant in San Francisco, all completed during her tenure at EDG.  As an oil painter, she often approaches projects from an art view rather than a purely design perspective when establishing her big concept ideas.  That said, her projects work visually as well as financially.  She's no stranger to feasibility studies.  By analyzing the project property, competition, and current trends, Catharine is able to make recommendations that inform both the business approach as well as design.  In addition to concepting, FF&E development is another of Catharine's strengths.  Her work has been featured in Interior Design magazine.
Guiding Principal:
Go with your gut and be open to ideas coming from anywhere.
Fun Fact:
I'm 5th generation Texan and I make a mean salsa.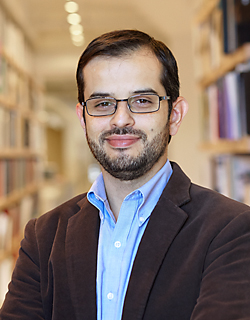 Felipe Roa is driven to create memorable experiences through design, with projects running the gamut from restaurants to residences, hotels to ocean liners.  His interdisciplinary background in architecture, engineering, and industrial design enables him to focus on the design and construction details while never losing sight of the big picture – how a space feels.  After moving to California from his home country of Colombia and earning a degree in Industrial Design, Felipe launched his design career at an architecture firm before joining restaurant design firm Puccini Group.  Leading his team through all phases of design for restaurant, bar, retail and public space projects, Felipe's Puccini projects include Ducca Restaurant in San Francisco, B&O American Brasserie in Baltimore, and Muse Hotel Lobby & Nios Restaurant in New York, to name a few.
When did you know you would pursue a career in design:
I was always taking things apart.  At 3 years old, I dismantled a phone.
Fun fact:
I'm an aficionado and collector of rum with more than 35 bottles from the Caribbean and north portion of South America.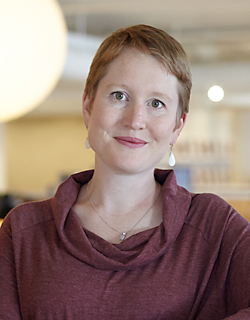 Her business mind and fifteen years of hospitality, interior design, and construction management experience affords Associate / Project Manager Addy Williams a comprehensive perspective, one that allows her to efficiently manage projects by understanding and addressing the concerns of key stakeholders.  Raised in Nova Scotia, Addy earned her Bachelor of Science with a Hotel Design Concentration from Cornell University's School of Hotel Administration.  She cut her teeth at Cini-Little in D.C. before moving west and showcasing her project management acumen in the furniture and construction worlds.  In 2007, Addy joined Puccini Group and was promoted to Vice President of Design and Construction and Chief Operating Officer, overseeing a myriad of design and operational initiatives.  Her Puccini projects include Sable Kitchen & Bar at Hotel Palomar in Chicago, Criollo Restaurant & Lounge in New Orleans, and Jumeirah Nomad Club in Dubai.
Fun fact:
I grew up on a farm in a very small town and never saw a city until my first trip to New York came at age 12.
Greatest achievement:
My greatest achievement has been to keep arriving exactly where I want to be, without ever knowing where "there" is.
This group has already proven themselves incredible assets to BAMO, having worked on several of our high profile commissions including Four Seasons Resort Dubai at Jumeirah Beach, Han Yue Lou Solis Nanjing, Capella Bangkok, Chileno Bay Resort & Residences, and Kohanaiki.  The future looks bright; we look forward to seeing the incredible work of this talented team and the rest of the BAMO studio.