Dubai is no shrinking violet and, when it comes to design, the city often strives to be the best, the most opulent, and even the tallest.  Our first project in the city and the region is the Four Seasons Resort Dubai at Jumeirah Beach.  Nearly four years since project kick-off, construction is in full swing.
We love this phase – not only do we get to see our design come alive, we also get to show off our Construction Administration chops.  Today we pull back the curtain and give you a behind-the-scenes view of how things are shaping up.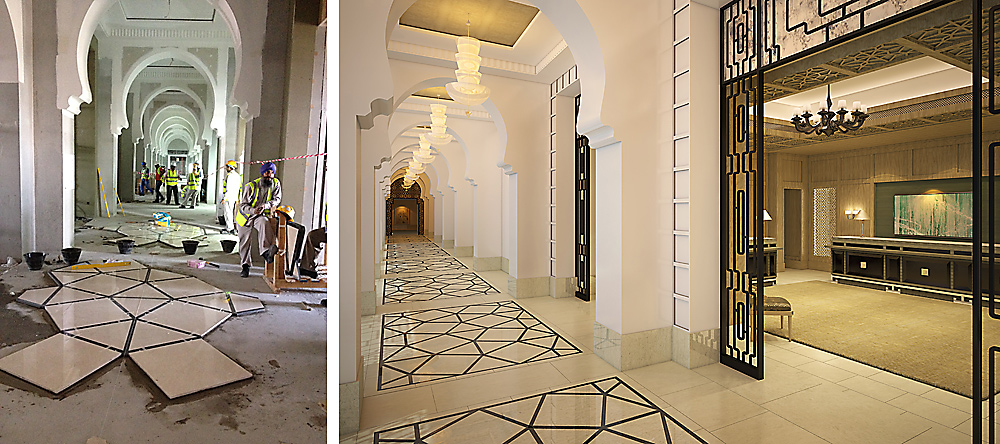 The Andalusian exterior architecture finds its way inside with fresh and contemporary detailing.  Archways and a limestone floor with geometric patterning add polish to the Gallery Reception.
Eight columns of Kenyan black marble define the Lobby Lounge, while the driftwood-washed, wood ceiling provides a traditional reference.  The wood ceiling is a screen; above it, antique mirror will provide reflection and sparkle from the yet-to-be-installed chandeliers.  At the far end of the room, an Italian mosaic marble mural behind the coffee bar creates a striking focal point.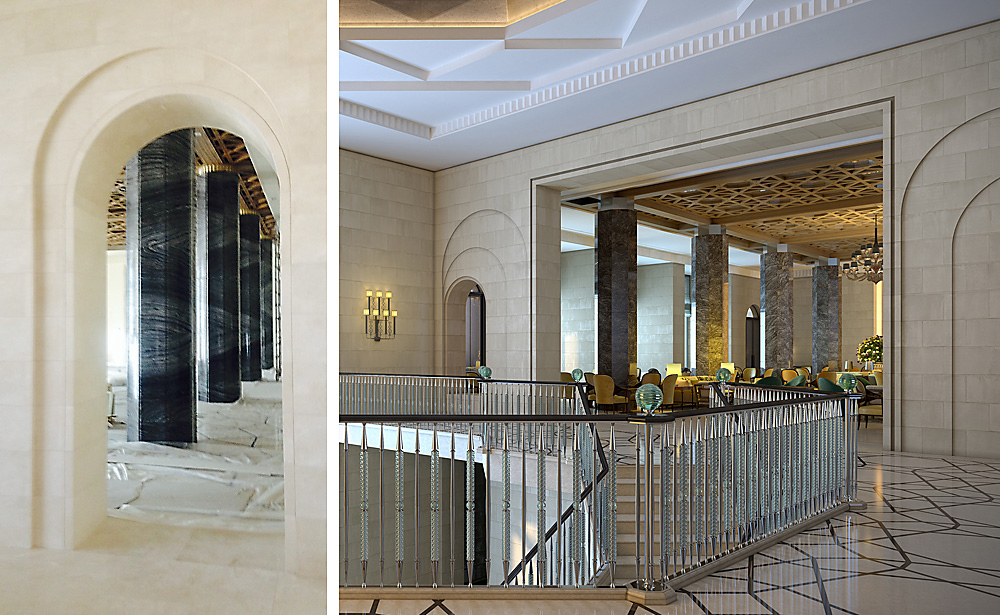 Arched passageways and windows juxtapose the large, modern rectangular entryway to the Lobby Lounge.  The balustrade, which wraps the stair leading to the lower level, includes custom blown-glass balusters from Italy and a handrail of rich black lacquer.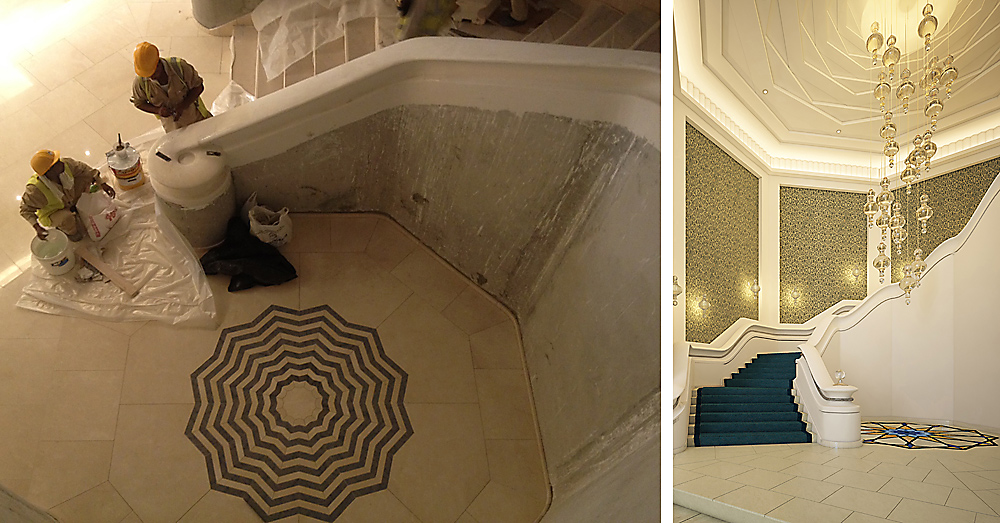 At the Banquet Stair, we see how design develops over time.  The floor pattern in the rendering on the right has evolved to the pattern on the left.  We believe it to be simpler and stronger at the same time.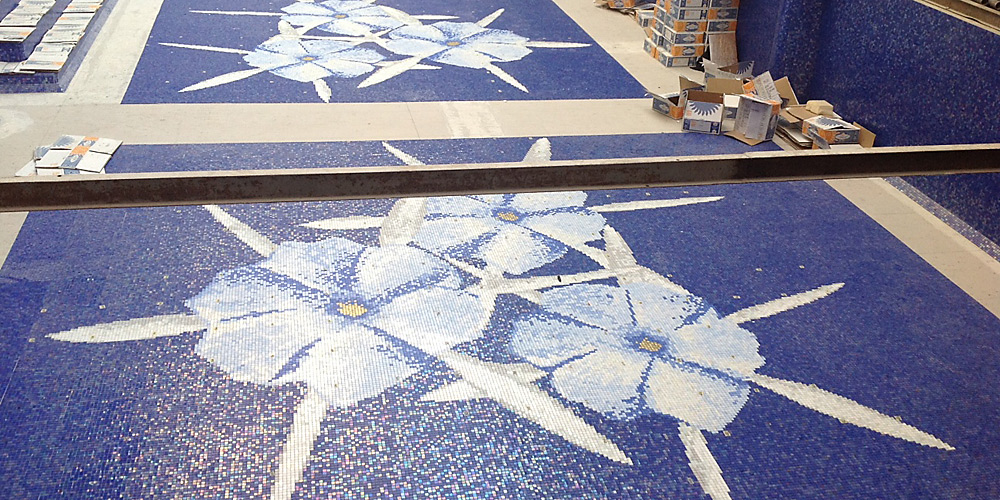 The Spa Swimming Pool looks refreshing already with a flower native to Dubai beautifully designed from Sicis mosaics. With average July temperatures in Dubai hitting 105 degrees F/ 41 degrees C, a cool dip might be nice right about now.
That's it for now.  Head to our Facebook page for additional mini updates along the way.  The hotel is scheduled to open at the end of this year.  We can't wait!